Lion of Juda Ministries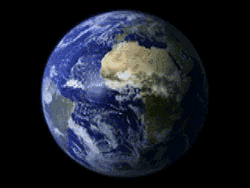 John 3:14 And as Moses lifted up the serpent in the wilderness, even so must the Son of man be lifted up:
Acts 5:31 Him hath God exalted with his right hand to be a Prince and a Saviour, for to give repentance to Israel, and forgivglasseness of sins.
Hello Believers in Jesus Christ and those that are seeking answers to today's ever changing world! God has given us the answer to all that is happening in this world today! Jesus is the light! Acts 26:18 To open their eyes, and to turn them from darkness to light, and from the power of Satan unto God, that they may receive forgiveness of sins, and inheritance among them which are sanctified by faith that is in me. This page is dedicated to informing those who want to know what is taking place in this World and how it applies to your life, for the Believer and Unbeliever alike. There is only one Truth! Jesus and his Word. Hebrews 12:2 Looking unto Jesus the author and finisher of our faith; The Holy Scriptures have in them th e answers to life's most pressing questions! Proverbs 24:5 A wise man is strong; yea, a man of knowledge increaseth strength. I hope with God's help to increase the knowledge of those that choose to be informed! James 3:17 But The wisdom that is from above is first pure, then peaceable, gentle, and easy to be entreated, full of mercy and good fruits, without partiality, and without hypocrisy. All Glory, Honor, Power and Praise to my Father in Heaven! May God Bless and open your eyes to the way of Truth! Wayne
John 8:32 And ye shall know the truth, and the truth shall make you free.
John 4:44 For Jesus himself testified, that a prophet hath no honour in his own country.
Mark 6:4 A prophet is not without honour, but in his own country, and among his own kin, and in his own house.
James 1:5 If any of you lack wisdom, let him ask of God, that giveth to all men liberally, and upbraideth not; and it shall be given him.
Genesis 1:29 And God said, Behold, I have given you every herb bearing seed, which is upon the face of all the earth, and every tree, in the which is the fruit of a tree yielding seed; to you it shall be for meat.
1 Timothy 4:1-5 Now the Spirit speaketh expressly, that in the latter times some shall depart from the faith, giving heed to seducing spirits, and doctrines of devils; Speaking lies in hypocrisy having their conscience seared with a hot iron; Forbidding to marry, and commanding to abstain from meats, which God hath created to be received with thanksgiving of them which believe and know the truth. For every creature of God is good, and nothing to be refused, if it be received with thanksgiving: For it is sanctified by the word of God and prayer.
2 Timothy 3:16 All scripture is given by inspiration of God, and is profitable for doctrine, for reproof, for correction, for instruction in righteousness: 17That the man of God may be perfect, thoroughly furnished unto all good works.
1 Corinthians 15:57 But thanks be to God, which giveth us the victory through our Lord Jesus Christ.
Luke 9:60 Let the dead bury their dead: but go thou and preach the kingdom of God.
Genesis 9:3 Every moving thing that liveth shall be meat for you; even as the green herb have I given you all things.
Revelation 22:2 and the leaves of the tree were for the healing of the nations.
Isaiah 51:3 For the Lord shall comfort Zion:
Colossians 2:10 And ye are complete in him, which is the head of all principality and power:
Ephesians 6:10 be strong in the Lord, and in the power of his might.
1 John 4:4 because greater is he that is in you, than he that is in the world.
Romans 11:29 For the gifts and calling of God are without repentance.
1 Corinthians 7:20 Let every man abide in the same calling wherein he was called.
Hebrews 3:1 Wherefore, holy brethren, partakers of the heavenly calling, consider the Apostle and High Priest of our profession, Christ Jesus; 2Who was faithful to him that appointed him, as also Moses was faithful in all his house. 3For this man was counted worthy of more glory than Moses, inasmuch as he who hath builded the house hath more honour than the house. 4For every house is builded by some man; but he that built all things is God. 5And Moses verily was faithful in all his house, as a servant, for a testimony of those things which were to be spoken after; 6But Christ as a son over his own house; whose house are we, if we hold fast the confidence and the rejoicing of the hope firm unto the end.
Hebrews 3:14 For we are made partakers of Christ, if we hold the beginning of our confidence stedfast unto the end;
Hebrews 6:18 That by two immutable things, in which it was impossible for God to lie, we might have a strong consolation, who have fled for refuge to lay hold upon the hope set before us: 19Which hope we have as an anchor of the soul, both sure and stedfast,
Hebrews 13:8 Jesus Christ the same yesterday, and to day, and for ever.
Deuteronomy 32:4 He is the Rock,
Psalm 18:46 The Lord liveth; and blessed be my rock; and let the God of my salvation be exalted.
2 Samuel 22:3 The God of my rock; in him will I trust:
Luke 6:48 He is like a man which built an house, and digged deep, and laid the foundation on a rock: and when the flood arose, the stream beat vehemently upon that house, and could not shake it: for it was founded upon a rock.
Psalm 62:6 He only is my rock and my salvation:
Acts 4:12 Neither is there salvation in any other: for there is none other name under heaven given among men, whereby we must be saved.
Romans 10:10 For with the heart man believeth unto righteousness; and with the mouth confession is made unto salvation.
Matthew 10:32 Whosoever therefore shall confess me before men, him will I confess also before my Father which is in heaven.
Hebrews 4:15 For we have not an high priest which cannot be touched with the feeling of our infirmities; but was in all points tempted like as we are, yet without sin.
1 John 2:22 He is antichrist, that denieth the Father and the Son.
1 Timothy 2:5 For there is one God, and one mediator between God and men, the man Christ Jesus;
Hebrews 7:26 For such an high priest became us, who is holy, harmless, undefiled, separate from sinners, and made higher than the heavens;
Hebrews 9:11 But Christ being come an high priest of good things to come, by a greater and more perfect tabernacle, not made with hands, that is to say, not of this building;
2 Corinthians 5:1 For we know that if our earthly house of this tabernacle were dissolved, we have a building of God, an house not made with hands, eternal in the heavens.
Revelation 21:3 Behold, the tabernacle of God is with men, and he will dwell with them, and they shall be his people, and God himself shall be with them, and be their God.
Ephesians 6:18 Praying always with all prayer and supplication in the Spirit, and watching thereunto with all perseverance and supplication for all saints;
Isaiah 64:4 For since the beginning of the world men have not heard, nor perceived by the ear, neither hath the eye seen, O God, beside thee, what he hath prepared for him that waiteth for him.
1 Corinthians 2:9 But as it is written, Eye hath not seen, nor ear heard, neither have entered into the heart of man, the things which God hath prepared for them that love him.
James 3:13 Who is a wise man and endued with knowledge among you? let him shew out of a good conversation his works with meekness of wisdom.
Matthew 5:5 Blessed are the meek:
Hebrews 12:9 Furthermore we have had fathers of our flesh which corrected us, and we gave them reverence: shall we not much rather be in subjection unto the Father of spirits, and live?
Mark 12:27 He is not the God of the dead, but the God of the living:
Psalm 100:1 Make a joyful noise unto the LORD, all ye lands. 2Serve the LORD with gladness: come before his presence with singing. 3Know ye that the LORD he is God:
it is he that hath made us, and not we ourselves; we are his people, and the sheep of his pasture. 4Enter into his gates with thanksgiving, and into his courts with praise:
be thankful unto him, and bless his name. 5For the LORD is good; his mercy is everlasting; and his truth endureth to all generations.
Isaiah 6:4 and the house was filled with smoke.
Revelation 8:4 And the smoke of the incense, which came with the prayers of the saints,
Proverbs 15:17 Better is a dinner of herbs where love is, than a stalled ox and hatred therewith.
Ezekiel 47:12 and the leaf thereof for medicine.
Galatians 4:26 But Jerusalem which is above is free, which is the mother of us all.
Galatians 3:1 who hath bewitched you, that ye should not obey the truth,
John 3:6 That which is born of the flesh is flesh; and that which is born of the Spirit is spirit.
Mark 3:35 For whosoever shall do the will of God, the same is my brother, and my sister, and mother.
Romans 14:17 For the kingdom of God is not meat and drink; but righteousness, and peace, and joy in the Holy Ghost.
Luke 12:15 Take heed, and beware of covetousness: for a man's life consisteth not in the abundance of the things which he possesseth.
John 10:10 The thief cometh not, but for to steal, and to kill, and to destroy: I am come that they might have life, and that they might have it more abundantly.
1 Timothy 4:4 For every creature of God is good, and nothing to be refused, if it be received with thanksgiving:
Psalm 68:6 God setteth the solitary in families: he bringeth out those which are bound with chains:
Galatians 4:31 So then, brethren, we are not children of the bondwoman, but of the free.
1 Peter 2:16 As free, and not using your liberty for a cloke of maliciousness, but as the servants of God.
2 Timothy 4:2 Preach the word; be instant in season, out of season; reprove, rebuke, exhort with all longsuffering and doctrine.
2 Timothy 4:5 But watch thou in all things, endure afflictions, do the work of an evangelist, make full proof of thy ministry.
Matthew 5:11 Blessed are ye, when men shall revile you, and persecute you, and shall say all manner of evil against you falsely, for my sake. 12Rejoice, and be exceeding glad: for great is your reward in heaven: for so persecuted they the prophets which were before you.
2 Corinthians 4:9 Persecuted, but not forsaken;
Psalm 37:25 I have been young, and now am old; yet have I not seen the righteous forsaken,
Luke 2:49 wist ye not that I must be about my Father's business?
Matthew 6:9 Our Father which art in heaven, Hallowed be thy name.
Ephesians 1:3 who hath blessed us with all spiritual blessings in heavenly places in Christ:
Acts 17:28 For in him we live, and move, and have our being;
Galatians 5:25 If we live in the Spirit, let us also walk in the Spirit.
2 Corinthians 3:17 Now the Lord is that Spirit: and where the Spirit of the Lord is, there is liberty.
1 Corinthians 12:3 Wherefore I give you to understand, that no man speaking by the Spirit of God calleth Jesus accursed: and that no man can say that Jesus is the Lord, but by the Holy Ghost.
1 John 2:27 But the anointing which ye have received of him abideth in you,
James 1:17 Every good gift and every perfect gift is from above, and cometh down from the Father of lights, with whom is no variableness, neither shadow of turning.
Acts 10:36 Jesus Christ: (he is Lord of all:)
Ephesians 4:30 And grieve not the holy Spirit of God, whereby ye are sealed unto the day of redemption.
1 Peter 3:17 For it is better, if the will of God be so, that ye suffer for well doing, than for evil doing.
1 Peter 4:19 Wherefore let them that suffer according to the will of God commit the keeping of their souls to him in well doing, as unto a faithful Creator.
1 Corinthians 1:9 God is faithful,
Revelation 19:11 Faithful and True,
Revelation 22:6 These sayings are faithful and true:
Matthew 10:36 And a man's foes shall be they of his own household. 37He that loveth father or mother more than me is not worthy of me: and he that loveth son or daughter more than me is not worthy of me. 38And he that taketh not his cross, and followeth after me, is not worthy of me.
Psalm 10:2 The wicked in his pride doth persecute the poor:
2 Timothy 3:12 Yea, and all that will live godly in Christ Jesus shall suffer persecution.
1 Corinthians 4:12 being reviled, we bless; being persecuted, we suffer it:
Revelation 12:17 And the dragon was wroth with the woman, and went to make war with the remnant of her seed, which keep the commandments of God, and have the testimony of Jesus Christ.
Proverbs 30:12 Such is the way of an adulterous woman; she eateth, and wipeth her mouth, and saith, I have done no wickedness.
Matthew 5:31 It hath been said, Whosoever shall put away his wife, let him give her a writing of divorcement: 32but I say unto you, That whosoever shall put away his wife, saving for the cause of fornication, causeth her to commit adultery: and whosoever shall marry her that is divorced committeth adultery.
Matthew 15:11 Not that which goeth into the mouth defileth a man;
1 Corinthians 3:16 Know ye not that ye are the temple of God, and that the Spirit of God dwelleth in you? 17If any man defile the temple of God, him shall God destroy; for the temple of God is holy, which temple ye are.
2 Corinthians 13:5 Examine yourselves, whether ye be in the faith; prove your own selves. Know ye not your own selves, how that Jesus Christ is in you, except ye be reprobates?
Ephesians 5:8 For ye were sometimes darkness, but now are ye light in the Lord: walk as children of light:
1 Peter 5:10 But the God of all grace, who hath called us unto his eternal glory by Christ Jesus, after that ye have suffered a while, make you perfect, stablish, strengthen, settle you. 11To him be glory and dominion for ever and ever. Amen.
Romans 8:37 we are more than conquerors through him that loved us.
Malachi 3:8 Will a man rob God? Yet ye have robbed me. But ye say, Wherein have we robbed thee? In tithes and offerings.
Philippians 4:19 But my God shall supply all your need according to his riches in glory by Christ Jesus.
Habakkuk 2:14 For the earth shall be filled with the knowledge of the glory of the Lord, as the waters cover the sea.
Matthew 6:25 Therefore I say unto you, Take no thought for your life, what ye shall eat, or what ye shall drink; nor yet for your body, what ye shall put on. Is not the life more than meat, and the body than raiment?
Philippians 4:11 for I have learned, in whatsoever state I am, therewith to be content.
1 Timothy 6:6 But godliness with contentment is great gain.
Galatians 5:22 But the fruit of the Spirit is love, joy, peace, longsuffering, gentleness, goodness, faith, 23Meekness, temperance: against such there is no law.
1 Thessalonians 3:8 For now we live, if ye stand fast in the Lord.
Galatians 5:1 Stand fast therefore in the liberty wherewith Christ hath made us free,
Galatians 5:13 For, brethren, ye have been called unto liberty; only use not liberty for an occasion to the flesh, but by love serve one another.
1 John 2:6 He that saith he abideth in him ought himself also so to walk, even as he walked.
Matthew 11:29 Take my yoke upon you, and learn of me; for I am meek and lowly in heart: and ye shall find rest unto your souls.
1 Corinthians 13:8 Charity never faileth:
Luke 21:33 Heaven and earth shall pass away: but my words shall not pass away.
1 John 2:17 And the world passeth away, and the lust thereof: but he that doeth the will of God abideth for ever.
Psalm 125:1 They that trust in the Lord shall be as mount Zion, which cannot be removed, but abideth for ever.
2 Corinthians 6:7 By the word of truth, by the power of God, by the armour of righteousness on the right hand and on the left,
Mark 16:17 And these signs shall follow them that believe; In my name shall they cast out devils;
John 3:20 For every one that doeth evil hateth the light, neither cometh to the light, lest his deeds should be reproved.
John 8:32 And ye shall know the truth, and the truth shall make you free.
Romans 12:21 Be not overcome of evil, but overcome evil with good.
1 Corinthians 12:31 But covet earnestly the best gifts: and yet shew I unto you a more excellent way.
Psalm 18:30 As for God, his way is perfect: the word of the Lord is tried: he is a buckler to all those that trust in him.
Proverbs 10:29 The way of the Lord is strength to the upright:
Psalm 37:23 The steps of a good man are ordered by the LORD: and he delighteth in his way. 24Though he fall, he shall not be utterly cast down: for the LORD upholdeth him with his hand.
1 Peter 5:7 Casting all your care upon him; for he careth for you.
Matthew 6:33 But seek ye first the kingdom of God, and his righteousness;
Romans 8:2 For the law of the Spirit of life in Christ Jesus hath made me free from the law of sin and death.

Revelation 5:5 behold, the Lion of the tribe of Juda, the Root of David, hath prevailed to open the book,
Isaiah 11:5 And righteousness shall be the girdle of his loins, and faithfulness the girdle of his reins.
For translaed version of this page click
on country flag
below!