Lion of Juda Ministries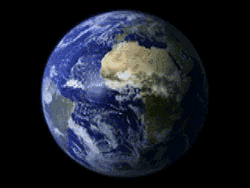 John 3:14 And as Moses lifted up the serpent in the wilderness, even so must the Son of man be lifted up:
Acts 5:31 Him hath God exalted with his right hand to be a Prince and a Saviour, for to give repentance to Israel, and forgiveness of sins.
Hello Believers in Jesus Christ and those that are seeking answers to today's ever changing world! God has given us the answer to all that is happening in this world today! Jesus is the light! Acts 26:18 To open their eyes, and to turn them from darkness to light, and from the power of Satan unto God, that they may receive forgiveness of sins, and inheritance among them which are sanctified by faith that is in me. This page is dedicated to informing those who want to know what is taking place in this World and how it applies to your life, for the Believer and Unbeliever alike. There is only one Truth! Jesus and his Word. Hebrews 12:2 Looking unto Jesus the author and finisher of our faith; The Holy Scriptures have in them th e answers to life's most pressing questions! Proverbs 24:5 A wise man is strong; yea, a man of knowledge increaseth strength. I hope with God's help to increase the knowledge of those that choose to be informed! James 3:17 But The wisdom that is from above is first pure, then peaceable, gentle, and easy to be entreated, full of mercy and good fruits, without partiality, and without hypocrisy. All Glory, Honor, Power and Praise to my Father in Heaven! May God Bless and open your eyes to the way of Truth! Wayne
John 8:32 And ye shall know the truth, and the truth shall make you free.
John 4:44 For Jesus himself testified, that a prophet hath no honour in his own country.
Mark 6:4 A prophet is not without honour, but in his own country, and among his own kin, and in his own house.
James 1:5 If any of you lack wisdom, let him ask of God, that giveth to all men liberally, and upbraideth not; and it shall be given him.
Genesis 1:29 And God said, Behold, I have given you every herb bearing seed, which is upon the face of all the earth, and every tree, in the which is the fruit of a tree yielding seed; to you it shall be for meat.
1 Timothy 4:1-5 Now the Spirit speaketh expressly, that in the latter times some shall depart from the faith, giving heed to seducing spirits, and doctrines of devils; Speaking lies in hypocrisy having their conscience seared with a hot iron; Forbidding to marry, and commanding to abstain from meats, which God hath created to be received with thanksgiving of them which believe and know the truth. For every creature of God is good, and nothing to be refused, if it be received with thanksgiving: For it is sanctified by the word of God and prayer.
2 Timothy 3:16 All scripture is given by inspiration of God, and is profitable for doctrine, for reproof, for correction, for instruction in righteousness: 17That the man of God may be perfect, thoroughly furnished unto all good works.
1 Corinthians 15:57 But thanks be to God, which giveth us the victory through our Lord Jesus Christ.
1 John 4:4 because greater is he that is in you, than he that is in the world.
Colossians 3:15 And let the peace of God rule in your hearts,
Isaiah 33:22 For the Lord is our judge, the Lord is our lawgiver, the Lord is our king;
James 3:13 Who is a wise man and endued with knowledge among you? let him shew out of a good conversation his works with meekness of wisdom.
Proverbs 2:6 For the Lord giveth wisdom: out of his mouth cometh knowledge and understanding.
Proverbs 16:16 How much better is it to get wisdom than gold! and to get understanding rather to be chosen than silver!
Galatians 3:1 who hath bewitched you, that ye should not obey the truth,
1 Peter 1:23 Being born again, not of corruptible seed, but of incorruptible, by the word of God, which liveth and abideth for ever.
Hebrews 12:2 Looking unto Jesus the author and finisher of our faith;
1 Corinthians 4:12 being reviled, we bless; being persecuted, we suffer it:
Romans 8:19 For the earnest expectation of the creature waiteth for the manifestation of the sons of God.
Ephesians 2:8 For by grace are ye saved through faith; and that not of yourselves: it is the gift of God: Not of works, lest any man should boast.
Titus 3:5 Not by works of righteousness which we have done, but according to his mercy he saved us, by the washing of regeneration, and renewing of the Holy Ghost;
James 1:17 Every good gift and every perfect gift is from above, and cometh down from the Father of lights, with whom is no variableness, neither shadow of turning.
Psalm 29:2 Give unto the Lord the glory due unto his name;
1 Chronicles 29:11 Thine, O Lord is the greatness, and the power, and the glory, and the victory, and the majesty: for all that is in the heaven and in the earth is thine; thine is the kingdom, O Lord, and thou art exalted as head above all.
Psalm 93:4 The Lord on high is mightier than the noise of many waters, yea, than the mighty waves of the sea.
Ephesians 6:10 Finally, my brethren, be strong in the Lord, and in the power of his might.
2 Corinthians 4:16 For which cause we faint not; but though our outward man perish, yet the inward man is renewed day by day.
2 Corinthians 12:9 Most gladly therefore will I rather glory in my infirmities, that the power of Christ may rest upon me.
1 Corinthians 1:31 But he that glorieth, let him glory in the Lord.
2 Corinthians 12:5 Of such an one will I glory: yet of myself I will not glory, but in mine infirmities.
Ezekiel 47:12 and the leaf thereof for medicine.
Galatians 3:11 But that no man is justified by the law in the sight of God, it is evident: for, The just shall live by faith.
Genesis 9:3 Every moving thing that liveth shall be meat for you; even as the green herb have I given you all things.
Revelation 21:8 But the fearful, and unbelieving, and the abominable, and murderers, and whoremongers, and sorcerers, and idolaters, and all liars, shall have their part in the lake which burneth with fire and brimstone: which is the second death.
Romans 12:1 I beseech you therefore, brethren, by the mercies of God, that ye present your bodies a living sacrifice, holy, acceptable unto God, which is your reasonable service.
Proverbs 28:1 but the righteous are bold as a lion.
Philippians 3:14 I press toward the mark for the prize of the high calling of God in Christ Jesus.
Galatians 5:13 For, brethren, ye have been called unto liberty; only use not liberty for an occasion to the flesh, but by love serve one another.
Ephesians 6:6 Not with eyeservice, as menpleasers; but as the servants of Christ, doing the will of God from the heart;
Romans 8:27 And he that searcheth the hearts knoweth what is the mind of the Spirit, because he maketh intercession for the saints according to the will of God.
1 Corinthians 2:12 Now we have received, not the spirit of the world, but the spirit which is of God; that we might know the things that are freely given to us of God.
Hebrews 6:7 For the earth which drinketh in the rain that cometh oft upon it, and bringeth forth herbs meet for them by whom it is dressed, receiveth blessing from God:
Hebrews 12:15 Looking diligently lest any man fail of the grace of God; lest any root of bitterness springing up trouble you, and thereby many be defiled;
Matthew 5:10 Blessed are they which are persecuted for righteousness' sake: for theirs is the kingdom of heaven.
Psalm 137:6 If I do not remember thee, let my tongue cleave to the roof of my mouth; if I prefer not Jerusalem above my chief joy.
James 1:25 But whoso looketh into the perfect law of liberty, and continueth therein, he being not a forgetful hearer, but a doer of the work, this man shall be blessed in his deed.
Galatians 6:8 For he that soweth to his flesh shall of the flesh reap corruption; but he that soweth to the Spirit shall of the Spirit reap life everlasting.
James 1:22 But be ye doers of the word, and not hearers only, deceiving your own selves.
Galatians 6:10 As we have therefore opportunity, let us do good unto all men, especially unto them who are of the household of faith.
Romans 2:7 To them who by patient continuance in well doing seek for glory and honour and immortality, eternal life:
Luke 6:27 Love your enemies, do good to them which hate you, 28Bless them that curse you, and pray for them which despitefully use you. 29And unto him that smiteth thee on the one cheek offer also the other;
Romans 12:21 Be not overcome of evil, but overcome evil with good.
1 Peter 3:9 Not rendering evil for evil, or railing for railing: but contrariwise blessing; knowing that ye are thereunto called, that ye should inherit a blessing.
Matthew 5:9 Blessed are the peacemakers: for they shall be called the children of God.
James 3:18 And the fruit of righteousness is sown in peace of them that make peace.
1 John 3:13 Marvel not, my brethren, if the world hate you.
John 3:19 And this is the condemnation, that light is come into the world, and men loved darkness rather than light, because their deeds were evil.
1 Timothy 6:10 For the love of money is the root of all evil:
Psalm 10:2 The wicked in his pride doth persecute the poor:
Matthew 19:6 Behold, I send you forth as sheep in the midst of wolves: be ye therefore wise as serpents, and harmless as doves.
Philippians 2:15 That ye may be blameless and harmless, the sons of God,
1 John 2:22 He is antichrist, that denieth the Father and the Son.
Isaiah 9:6 For unto us a child is born, unto us a son is given: and the government shall be upon his shoulder: and his name shall be called Wonderful, Counsellor, The mighty God, The everlasting Father, The Prince of Peace.
Luke 9:60 Let the dead bury their dead: but go thou and preach the kingdom of God.
Revelation 22:2 and the leaves of the tree were for the healing of the nations. 3And there shall be no more curse:
1 Peter 4:14 If ye be reproached for the name of Christ, happy are ye;
Philippians 3:8 Yea doubtless, and I count all things but loss for the excellency of the knowledge of Christ Jesus my Lord: for whom I have suffered the loss of all things, and do count them but dung, that I may win Christ,
Matthew 6:21 For where your treasure is, there will your heart be also.
1 Samuel 16:7 for the Lord seeth not as man seeth; for man looketh on the outward appearance, but the Lord looketh on the heart.
Romans 8:26 Likewise the Spirit also helpeth our infirmities: for we know not what we should pray for as we ought: but the Spirit itself maketh intercession for us with groanings which cannot be uttered. 27And he that searcheth the hearts knoweth what is the mind of the Spirit, because he maketh intercession for the saints according to the will of God. 28 And we know that all things work together for good to them that love God, to them who are the called according to his purpose. 29For whom he did foreknow, he also did predestinate to be conformed to the image of his Son, that he might be the firstborn among many brethren. 30Moreover whom he did predestinate, them he also called: and whom he called, them he also justified: and whom he justified, them he also glorified.
Romans 2:10 But glory, honour, and peace, to every man that worketh good,
1 Corinthians 2:9 But as it is written, Eye hath not seen, nor ear heard, neither have entered into the heart of man, the things which God hath prepared for them that love him.
Romans 9:21 Hath not the potter power over the clay, of the same lump to make one vessel unto honour,
Romans 1:16 For I am not ashamed of the gospel of Christ: for it is the power of God unto salvation to every one that believeth;
John 10:10 that they might have life, and that they might have it more abundantly.
Luke 17:21 Neither shall they say, Lo here! or, lo there! for, behold, the kingdom of God is within you.
1 Corinthians 3:16 Know ye not that ye are the temple of God, and that the Spirit of God dwelleth in you?
Romans 8:1 There is therefore now no condemnation to them which are in Christ Jesus, who walk not after the flesh, but after the Spirit.
John 8:36 If the Son therefore shall make you free, ye shall be free indeed.
Romans 8:2 For the law of the Spirit of life in Christ Jesus hath made me free from the law of sin and death.
Luke 14:3 Is it lawful to heal on the sabbath day?
Romans 6:23 For the wages of sin is death; but the gift of God is eternal life through Jesus Christ our Lord.
Hebrews 4:16 Let us therefore come boldly unto the throne of grace, that we may obtain mercy, and find grace to help in time of need.
Revelation 5:5 behold, the Lion of the tribe of Juda, the Root of David, hath prevailed to open the book,
Isaiah 11:5 And righteousness shall be the girdle of his loins, and faithfulness the girdle of his reins.
For translaed version of this page click
on country flag
below!