Lion of Juda Ministries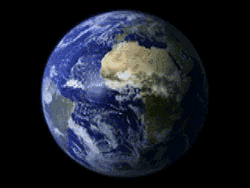 John 3:14 And as Moses lifted up the serpent in the wilderness, even so must the Son of man be lifted up:
Acts 5:31 Him hath God exalted with his right hand to be a Prince and a Saviour, for to give repentance to Israel, and forgivglasseness of sins.
Hello Believers in Jesus Christ and those that are seeking answers to today's ever changing world! God has given us the answer to all that is happening in this world today! Jesus is the light! Acts 26:18 To open their eyes, and to turn them from darkness to light, and from the power of Satan unto God, that they may receive forgiveness of sins, and inheritance among them which are sanctified by faith that is in me. This page is dedicated to informing those who want to know what is taking place in this World and how it applies to your life, for the Believer and Unbeliever alike. There is only one Truth! Jesus and his Word. Hebrews 12:2 Looking unto Jesus the author and finisher of our faith; The Holy Scriptures have in them th e answers to life's most pressing questions! Proverbs 24:5 A wise man is strong; yea, a man of knowledge increaseth strength. I hope with God's help to increase the knowledge of those that choose to be informed! James 3:17 But The wisdom that is from above is first pure, then peaceable, gentle, and easy to be entreated, full of mercy and good fruits, without partiality, and without hypocrisy. All Glory, Honor, Power and Praise to my Father in Heaven! May God Bless and open your eyes to the way of Truth! Wayne
John 8:32 And ye shall know the truth, and the truth shall make you free.
John 4:44 For Jesus himself testified, that a prophet hath no honour in his own country.
Mark 6:4 A prophet is not without honour, but in his own country, and among his own kin, and in his own house.
James 1:5 If any of you lack wisdom, let him ask of God, that giveth to all men liberally, and upbraideth not; and it shall be given him.
Genesis 1:29 And God said, Behold, I have given you every herb bearing seed, which is upon the face of all the earth, and every tree, in the which is the fruit of a tree yielding seed; to you it shall be for meat.
1 Timothy 4:1-5 Now the Spirit speaketh expressly, that in the latter times some shall depart from the faith, giving heed to seducing spirits, and doctrines of devils; Speaking lies in hypocrisy having their conscience seared with a hot iron; Forbidding to marry, and commanding to abstain from meats, which God hath created to be received with thanksgiving of them which believe and know the truth. For every creature of God is good, and nothing to be refused, if it be received with thanksgiving: For it is sanctified by the word of God and prayer.
2 Timothy 3:16 All scripture is given by inspiration of God, and is profitable for doctrine, for reproof, for correction, for instruction in righteousness: 17That the man of God may be perfect, thoroughly furnished unto all good works.
1 Corinthians 15:57 But thanks be to God, which giveth us the victory through our Lord Jesus Christ.
Daniel 7:18 But the saints of the most High shall take the kingdom, and possess the kingdom for ever, even for ever and ever.
Ezekiel 11:19 And I will give them one heart, and I will put a new spirit within you;
Psalm 51:10 Create in me a clean heart, O God; and renew a right spirit within me.
Matthew 7:12 Therefore all things whatsoever ye would that men should do to you, do ye even so to them: for this is the law and the prophets.
Romans 12:19 Dearly beloved, avenge not yourselves, but rather give place unto wrath: for it is written, Vengeance is mine; I will repay, saith the Lord.
2 Corinthians 10:16 And having in a readiness to revenge all disobedience, when your obedience is fulfilled.
James 1:20 For the wrath of man worketh not the righteousness of God.
2 Peter 2:4 For if God spared not the angels that sinned, but cast them down to hell, and delivered them into chains of darkness, to be reserved unto judgment; 5And spared not the old world, but saved Noah the eighth person, a preacher of righteousness, bringing in the flood upon the world of the ungodly; 6And turning the cities of Sodom and Gomorrha into ashes condemned them with an overthrow, making them an ensample unto those that after should live ungodly; 7And delivered just Lot, vexed with the filthy conversation of the wicked: 8(For that righteous man dwelling among them, in seeing and hearing, vexed his righteous soul from day to day with their unlawful deeds;) 9The Lord knoweth how to deliver the godly out of temptations, and to reserve the unjust unto the day of judgment to be punished:
Luke 10:19 Behold, I give unto you power to tread on serpents and scorpions, and over all the power of the enemy:
Revelation 18:2 every foul spirit, and a cage of every unclean and hateful bird.
Psalm 51:12 Restore unto me the joy of thy salvation; and uphold me with thy free spirit.
Psalm 119:45 And I will walk at liberty: for I seek thy precepts.
Romans 8:14 For as many as are led by the Spirit of God, they are the sons of God.
Colossians 2:16 Let no man therefore judge you in meat,
1 Corinthians 16:13 Watch ye, stand fast in the faith, quit you like men, be strong.
Ephesians 6:10 Finally, my brethren, be strong in the Lord, and in the power of his might.
Matthew 10:37 He that loveth father or mother more than me is not worthy of me:
Hebrews 11:6 But without faith it is impossible to please him: for he that cometh to God must believe that he is, and that he is a rewarder of them that diligently seek him.
John 3:21 But he that doeth truth cometh to the light, that his deeds may be made manifest, that they are wrought in God.
Matthew 6:22 The light of the body is the eye: if therefore thine eye be single, thy whole body shall be full of light.
1 John 4:4 because greater is he that is in you, than he that is in the world.
1 Peter 4:14 If ye be reproached for the name of Christ, happy are ye; for the spirit of glory and of God resteth upon you:
Philippians 4:13 I can do all things through Christ which strengtheneth me.
Colossians 1:11 Strengthened with all might, according to his glorious power, unto all patience and longsuffering with joyfulness;
Philippians 4:4 Rejoice in the Lord alway: and again I say, Rejoice.
Psalm 5:11 But let all those that put their trust in thee rejoice: let them ever shout for joy, because thou defendest them: let them also that love thy name be joyful in thee.
Acts 13:52 And the disciples were filled with joy, and with the Holy Ghost.
Psalm 104:34 My meditation of him shall be sweet: I will be glad in the LORD.
Isaiah 51:3 For the LORD shall comfort Zion: he will comfort all her waste places; and he will make her wilderness like Eden, and her desert like the garden of the LORD; joy and gladness shall be found therein, thanksgiving, and the voice of melody.
Ephesians 5:19 Speaking to yourselves in psalms and hymns and spiritual songs, singing and making melody in your heart to the Lord;
Isaiah 59:1 Behold, the LORD's hand is not shortened, that it cannot save; neither his ear heavy, that it cannot hear:
Isaiah 6:4 and the house was filled with smoke.
Galatians 1:7 but there be some that trouble you,
Galatians 2:4 false brethren unawares brought in, who came in privily to spy out our liberty which we have in Christ Jesus, that they might bring us into bondage:
Galatians 4:26 But Jerusalem which is above is free, which is the mother of us all.
Revelation 12:17 And the dragon was wroth with the woman, and went to make war with the remnant of her seed, which keep the commandments of God, and have the testimony of Jesus Christ.
Matthew 10:16 Behold, I send you forth as sheep in the midst of wolves: be ye therefore wise as serpents, and harmless as doves.
Matthew 7:21 Not every one that saith unto me, Lord, Lord, shall enter into the kingdom of heaven; but he that doeth the will of my Father which is in heaven.
Revelation 22:15 For without are dogs, and sorcerers, and whoremongers, and murderers, and idolaters, and whosoever loveth and maketh a lie.
Revelation 18:23 for thy merchants were the great men of the earth; for by thy sorceries were all nations deceived.
Revelation 18:3 For all nations have drunk of the wine of the wrath of her fornication, and the kings of the earth have committed fornication with her, and the merchants of the earth are waxed rich through the abundance of her delicacies.
Hebrews 6:7 For the earth which drinketh in the rain that cometh oft upon it, and bringeth forth herbs meet for them by whom it is dressed, receiveth blessing from God:
Hebrews 12:13 And make straight paths for your feet, lest that which is lame be turned out of the way;
2 Corinthians 12:9 And he said unto me, My grace is sufficient for thee: for my strength is made perfect in weakness. Most gladly therefore will I rather glory in my infirmities, that the power of Christ may rest upon me.
1 Timothy 4:8 For bodily exercise profiteth little: but godliness is profitable unto all things, having promise of the life that now is, and of that which is to come.
Romans 12:1 I beseech you therefore, brethren, by the mercies of God, that ye present your bodies a living sacrifice, holy, acceptable unto God, which is your reasonable service. 2And be not conformed to this world: but be ye transformed by the renewing of your mind, that ye may prove what is that good, and acceptable, and perfect, will of God.
Genesis 9:3 Every moving thing that liveth shall be meat for you; even as the green herb have I given you all things.
Matthew 6:24 No man can serve two masters: for either he will hate the one, and love the other; or else he will hold to the one, and despise the other. Ye cannot serve God and mammon.
2 Timothy 4:2 Preach the word; be instant in season, out of season; reprove, rebuke, exhort with all longsuffering and doctrine.
Isaiah 54:17 No weapon that is formed against thee shall prosper; and every tongue that shall rise against thee in judgment thou shalt condemn. This is the heritage of the servants of the LORD, and their righteousness is of me, saith the LORD.
1 Thessalonians 4:11 And that ye study to be quiet, and to do your own business,
Psalm 20:7 Some trust in chariots, and some in horses: but we will remember the name of the LORD our God.
Isaiah 9:6 Wonderful, Counsellor, The mighty God, The everlasting Father, The Prince of Peace.
Psalm 5:8 Lead me, O LORD, in thy righteousness because of mine enemies; make thy way straight before my face.
Psalm 37:23 The steps of a good man are ordered by the LORD: and he delighteth in his way.
Psalm 86:11 Teach me thy way, O LORD; I will walk in thy truth:
John 3:7 Marvel not that I said unto thee, Ye must be born again.
1 Peter 1:23 Being born again, not of corruptible seed, but of incorruptible, by the word of God, which liveth and abideth for ever.
1 Peter 4:12 Beloved, think it not strange concerning the fiery trial which is to try you, as though some strange thing happened unto you:
James 1:3 Knowing this, that the trying of your faith worketh patience.
Hebrews 10:36 For ye have need of patience, that, after ye have done the will of God, ye might receive the promise.
Matthew 10:22 but he that endureth to the end shall be saved.
Romans 12:11 And that, knowing the time, that now it is high time to awake out of sleep: for now is our salvation nearer than when we believed.
Philippians 4:7 And the peace of God, which passeth all understanding, shall keep your hearts and minds through Christ Jesus.
Matthew 28:20 and, lo, I am with you alway, even unto the end of the world.
Psalm 119:130 The entrance of thy words giveth light; it giveth understanding unto the simple.
Proverbs 1:5 A wise man will hear, and will increase learning; and a man of understanding shall attain unto wise counsels:
Hebrews 12:9 Furthermore we have had fathers of our flesh which corrected us, and we gave them reverence: shall we not much rather be in subjection unto the Father of spirits, and live?
Galatians 6:8 For he that soweth to his flesh shall of the flesh reap corruption; but he that soweth to the Spirit shall of the Spirit reap life everlasting.
Proverbs 9:6 Forsake the foolish, and live; and go in the way of understanding.
Matthew 10:36 And a man's foes shall be they of his own household.
Mark 6:4 A prophet is not without honour, but in his own country, and among his own kin, and in his own house.
1 Corinthians 13:4 Charity suffereth long, and is kind; charity envieth not; charity vaunteth not itself, is not puffed up, 5Doth not behave itself unseemly, seeketh not her own, is not easily provoked, thinketh no evil; 8Rejoiceth not in iniquity, but rejoiceth in the truth; 7Beareth all things, believeth all things, hopeth all things, endureth all things.
1 Timothy 6:8 And having food and raiment let us be therewith content.
Ephesians 2:8 For by grace are ye saved through faith; and that not of yourselves: it is the gift of God: 9Not of works, lest any man should boast.
Matthew 5:5 Blessed are the meek:
Psalm 25:9 The meek will he guide in judgment: and the meek will he teach his way.
John 6:63 It is the spirit that quickeneth; the flesh profiteth nothing: the words that I speak unto you, they are spirit, and they are life.
John 10:10 that they might have life, and that they might have it more abundantly.
Luke 9:60 Let the dead bury their dead: but go thou and preach the kingdom of God.
Matthew 6:9 After this manner therefore pray ye: Our Father which art in heaven, Hallowed be thy name.
Ephesians 6:18 Praying always with all prayer and supplication in the Spirit, and watching thereunto with all perseverance and supplication for all saints;
John 15:19 If ye were of the world, the world would love his own: but because ye are not of the world, but I have chosen you out of the world, therefore the world hateth you.
Romans 8:7 Because the carnal mind is enmity against God: for it is not subject to the law of God, neither indeed can be.
1 Corinthians 2:14 But the natural man receiveth not the things of the Spirit of God: for they are foolishness unto him: neither can he know them, because they are spiritually discerned.
Mark 16:17 And these signs shall follow them that believe; In my name shall they cast out devils;
Matthew 12:28 But if I cast out devils by the Spirit of God, then the kingdom of God is come unto you.
Galatians 5:22 But the fruit of the Spirit is love, joy, peace, longsuffering, gentleness, goodness, faith, 23Meekness, temperance: against such there is no law.
Zechariah 12:10 And I will pour upon the house of David, and upon the inhabitants of Jerusalem, the spirit of grace and of supplications:
Romans 8:16 The Spirit itself beareth witness with our spirit, that we are the children of God:
Mark 12:27 He is not the God of the dead, but the God of the living:
Jeremiah 10:10 But the LORD is the true God, he is the living God, and an everlasting king:
Romans 8:15 For ye have not received the spirit of bondage again to fear; but ye have received the Spirit of adoption, whereby we cry, Abba, Father.
Deuteronomy 7:9 Know therefore that the LORD thy God, he is God, the faithful God, which keepeth covenant and mercy with them that love him and keep his commandments to a thousand generations;
1 Corinthians 16:22 If any man love not the Lord Jesus Christ, let him be Anathema Maranatha.
James 2:23 Abraham believed God, and it was imputed unto him for righteousness: and he was called the Friend of God.
Luke 12:4 And I say unto you my friends, Be not afraid of them that kill the body, and after that have no more that they can do.
John 15:14 Ye are my friends, if ye do whatsoever I command you.
Proverbs 22:22 Rob not the poor, because he is poor: neither oppress the afflicted in the gate:
1 Timothy 6:10 For the love of money is the root of all evil: which while some coveted after, they have erred from the faith,
Galatians 2:10 we should remember the poor;
Proverbs 14:31 He that oppresseth the poor reproacheth his Maker: but he that honoureth him hath mercy on the poor.
James 2:5 Hearken, my beloved brethren, Hath not God chosen the poor of this world rich in faith, and heirs of the kingdom which he hath promised to them that love him?
Mark 12:30 love the Lord thy God with all thy heart, and with all thy soul, and with all thy mind, and with all thy strength: this is the first commandment.
Matthew 25:40 And the King shall answer and say unto them, Verily I say unto you, Inasmuch as ye have done it unto one of the least of these my brethren, ye have done it unto me.
Matthew 5:10 Blessed are they which are persecuted for righteousness' sake: for theirs is the kingdom of heaven. 11Blessed are ye, when men shall revile you, and persecute you, and shall say all manner of evil against you falsely, for my sake. 12Rejoice, and be exceeding glad: for great is your reward in heaven: for so persecuted they the prophets which were before you.
John 7:18 He that speaketh of himself seeketh his own glory: but he that seeketh his glory that sent him, the same is true, and no unrighteousness is in him.
Psalm 119:140 Thy word is very pure: therefore thy servant loveth it.
John 14:23 If a man love me, he will keep my words: and my Father will love him, and we will come unto him, and make our abode with him.
Jeremiah 29:11 For I know the thoughts that I think toward you, saith the LORD, thoughts of peace, and not of evil, to give you an expected end.
Jeremiah 33:3 Call unto me, and I will answer thee, and shew thee great and mighty things, which thou knowest not.
1 Peter 5:7 Casting all your care upon him; for he careth for you.
Revelation 5:5 behold, the Lion of the tribe of Juda, the Root of David, hath prevailed to open the book,
Isaiah 11:5 And righteousness shall be the girdle of his loins, and faithfulness the girdle of his reins.
For translaed version of this page click
on country flag
below!