Lion of Juda Ministries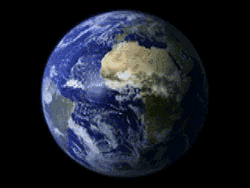 John 3:14 And as Moses lifted up the serpent in the wilderness, even so must the Son of man be lifted up:
Acts 5:31 Him hath God exalted with his right hand to be a Prince and a Saviour, for to give repentance to Israel, and forgivglasseness of sins.
Hello Believers in Jesus Christ and those that are seeking answers to today's ever changing world! God has given us the answer to all that is happening in this world today! Jesus is the light! Acts 26:18 To open their eyes, and to turn them from darkness to light, and from the power of Satan unto God, that they may receive forgiveness of sins, and inheritance among them which are sanctified by faith that is in me. This page is dedicated to informing those who want to know what is taking place in this World and how it applies to your life, for the Believer and Unbeliever alike. There is only one Truth! Jesus and his Word. Hebrews 12:2 Looking unto Jesus the author and finisher of our faith; The Holy Scriptures have in them th e answers to life's most pressing questions! Proverbs 24:5 A wise man is strong; yea, a man of knowledge increaseth strength. I hope with God's help to increase the knowledge of those that choose to be informed! James 3:17 But The wisdom that is from above is first pure, then peaceable, gentle, and easy to be entreated, full of mercy and good fruits, without partiality, and without hypocrisy. All Glory, Honor, Power and Praise to my Father in Heaven! May God Bless and open your eyes to the way of Truth! Wayne
John 8:32 And ye shall know the truth, and the truth shall make you free.
John 4:44 For Jesus himself testified, that a prophet hath no honour in his own country.
Mark 6:4 A prophet is not without honour, but in his own country, and among his own kin, and in his own house.
James 1:5 If any of you lack wisdom, let him ask of God, that giveth to all men liberally, and upbraideth not; and it shall be given him.
Genesis 1:29 And God said, Behold, I have given you every herb bearing seed, which is upon the face of all the earth, and every tree, in the which is the fruit of a tree yielding seed; to you it shall be for meat.
1 Timothy 4:1-5 Now the Spirit speaketh expressly, that in the latter times some shall depart from the faith, giving heed to seducing spirits, and doctrines of devils; Speaking lies in hypocrisy having their conscience seared with a hot iron; Forbidding to marry, and commanding to abstain from meats, which God hath created to be received with thanksgiving of them which believe and know the truth. For every creature of God is good, and nothing to be refused, if it be received with thanksgiving: For it is sanctified by the word of God and prayer.
2 Timothy 3:16 All scripture is given by inspiration of God, and is profitable for doctrine, for reproof, for correction, for instruction in righteousness: 17That the man of God may be perfect, thoroughly furnished unto all good works.
1 Corinthians 15:57 But thanks be to God, which giveth us the victory through our Lord Jesus Christ.
Luke12:15 for a man's life consisteth not in the abundance of the things which he possesseth.
2 Corinthians 2:11 Lest Satan should get an advantage of us: for we are not ignorant of his devices.
John 10:10 The thief cometh not, but for to steal, and to kill, and to destroy: I am come that they might have life, and that they might have it more abundantly.
Galatians 5:22 But the fruit of the Spirit is love, joy, peace, longsuffering, gentleness, goodness, faith, 23Meekness, temperance: against such there is no law.
1 Corinthians 12:31 But covet earnestly the best gifts: and yet shew I unto you a more excellent way.
1 Corinthians 14:1 Follow after charity, and desire spiritual gifts, but rather that ye may prophesy.
1 Corinthians 14:12 Even so ye, forasmuch as ye are zealous of spiritual gifts, seek that ye may excel to the edifying of the church.
1 Corinthians 14:3 But he that prophesieth speaketh unto men to edification, and exhortation, and comfort.
Revelation 19:10 for the testimony of Jesus is the spirit of prophecy.
Isaiah 54:17 No weapon that is formed against thee shall prosper;
2 Corinthians 10:3 For though we walk in the flesh, we do not war after the flesh: 4(For the weapons of our warfare are not carnal, but mighty through God to the pulling down of strong holds;) 5Casting down imaginations, and every high thing that exalteth itself against the knowledge of God, and bringing into captivity every thought to the obedience of Christ; 6And having in a readiness to revenge all disobedience, when your obedience is fulfilled.
Luke 6:27 But I say unto you which hear, Love your enemies, do good to them which hate you, 28Bless them that curse you, and pray for them which despitefully use you. 29And unto him that smiteth thee on the one cheek offer also the other;
Romans 12:1 I beseech you therefore, brethren, by the mercies of God, that ye present your bodies a living sacrifice, holy, acceptable unto God, which is your reasonable service.
1 John 2:6 He that saith he abideth in him ought himself also so to walk, even as he walked.
Romans 8:4 That the righteousness of the law might be fulfilled in us, who walk not after the flesh, but after the Spirit. 5For they that are after the flesh do mind the things of the flesh; but they that are after the Spirit the things of the Spirit. 6For to be carnally minded is death; but to be spiritually minded is life and peace.
Matthew 6:33 But seek ye first the kingdom of God, and his righteousness;
Matthew 6:13 For thine is the kingdom, and the power, and the glory, for ever. Amen.
Matthew 6:25 Is not the life more than meat, and the body than raiment?
1 Corinthians 2:9 But as it is written, Eye hath not seen, nor ear heard, neither have entered into the heart of man, the things which God hath prepared for them that love him. 10But God hath revealed them unto us by his Spirit: for the Spirit searcheth all things, yea, the deep things of God.
Romans 12:2 And be not conformed to this world: but be ye transformed by the renewing of your mind, that ye may prove what is that good, and acceptable, and perfect, will of God. 3For I say, through the grace given unto me, to every man that is among you, not to think of himself more highly than he ought to think; but to think soberly, according as God hath dealt to every man the measure of faith. 4For as we have many members in one body, and all members have not the same office: 5So we, being many, are one body in Christ, and every one members one of another. 6Having then gifts differing according to the grace that is given to us, whether prophecy, let us prophesy according to the proportion of faith; 7Or ministry, let us wait on our ministering: or he that teacheth, on teaching; 8Or he that exhorteth, on exhortation: he that giveth, let him do it with simplicity; he that ruleth, with diligence; he that sheweth mercy, with cheerfulness.
2 Timothy 3:16 All scripture is given by inspiration of God, and is profitable for doctrine, for reproof, for correction, for instruction in righteousness: 17That the man of God may be perfect, throughly furnished unto all good works.
Ephesians 5:5 For this ye know, that no whoremonger, nor unclean person, nor covetous man, who is an idolater, hath any inheritance in the kingdom of Christ and of God. 6Let no man deceive you with vain words: for because of these things cometh the wrath of God upon the children of disobedience.
Matthew 10:28 And fear not them which kill the body, but are not able to kill the soul: but rather fear him which is able to destroy both soul and body in hell. 29Are not two sparrows sold for a farthing? and one of them shall not fall on the ground without your Father.
Ephesians 1:18 The eyes of your understanding being enlightened; that ye may know what is the hope of his calling, and what the riches of the glory of his inheritance in the saints, 19And what is the exceeding greatness of his power to us-ward who believe, according to the working of his mighty power, 20Which he wrought in Christ, when he raised him from the dead, and set him at his own right hand in the heavenly places, 21Far above all principality, and power, and might, and dominion, and every name that is named, not only in this world, but also in that which is to come: 22And hath put all things under his feet, and gave him to be the head over all things to the church, 23Which is his body, the fulness of him that filleth all in all.
Acts 17:28 For in him we live, and move, and have our being;
John 1:12 But as many as received him, to them gave he power to become the sons of God, even to them that believe on his name: 13Which were born, not of blood, nor of the will of the flesh, nor of the will of man, but of God.
Luke 9:60 Let the dead bury their dead: but go thou and preach the kingdom of God.
Colossians 2:18 Let no man beguile you of your reward in a voluntary humility and worshipping of angels, intruding into those things which he hath not seen, vainly puffed up by his fleshly mind, 19And not holding the Head, from which all the body by joints and bands having nourishment ministered, and knit together, increaseth with the increase of God. 20Wherefore if ye be dead with Christ from the rudiments of the world, why, as though living in the world, are ye subject to ordinances, 21(Touch not; taste not; handle not; 22Which all are to perish with the using;) after the commandments and doctrines of men?
1 Timothy 4:1 doctrines of devils;
Galatians 1:7 but there be some that trouble you, and would pervert the gospel of Christ. 8But though we, or an angel from heaven, preach any other gospel unto you than that which we have preached unto you, let him be accursed. 9As we said before, so say I now again, If any man preach any other gospel unto you than that ye have received, let him be accursed. 10For do I now persuade men, or God? or do I seek to please men? for if I yet pleased men, I should not be the servant of Christ.
Matthew 10:37 He that loveth father or mother more than me is not worthy of me: and he that loveth son or daughter more than me is not worthy of me.
Psalm 68:6 God setteth the solitary in families:
John 3:6 That which is born of the flesh is flesh; and that which is born of the Spirit is spirit.
Philippians 2:15 That ye may be blameless and harmless, the sons of God, without rebuke, in the midst of a crooked and perverse nation, among whom ye shine as lights in the world; 16Holding forth the word of life;
Isaiah 9:5 For every battle of the warrior is with confused noise, and garments rolled in blood; but this shall be with burning and fuel of fire.
Isaiah 42:3 A bruised reed shall he not break, and the smoking flax shall he not quench: he shall bring forth judgment unto truth. 4He shall not fail nor be discouraged, till he have set judgment in the earth: and the isles shall wait for his law. 5Thus saith God the LORD, he that created the heavens, and stretched them out; he that spread forth the earth, and that which cometh out of it; he that giveth breath unto the people upon it, and spirit to them that walk therein: 6I the LORD have called thee in righteousness, and will hold thine hand, and will keep thee, and give thee for a covenant of the people, for a light of the Gentiles; 7To open the blind eyes, to bring out the prisoners from the prison, and them that sit in darkness out of the prison house. 8I am the LORD: that is my name: and my glory will I not give to another, neither my praise to graven images.
John 4:24 God is a Spirit: and they that worship him must worship him in spirit and in truth.
John 17:17 Sanctify them through thy truth: thy word is truth.
John 8:32 And ye shall know the truth, and the truth shall make you free.
1 Peter 2:16 As free, and not using your liberty for a cloke of maliciousness, but as the servants of God.
Joshua 24:14 Now therefore fear the LORD, and serve him in sincerity and in truth:
Romans 1:16 For I am not ashamed of the gospel of Christ:
Romans 10:11 For the scripture saith, Whosoever believeth on him shall not be ashamed.
Romans 2:28 For he is not a Jew, which is one outwardly; neither is that circumcision, which is outward in the flesh: 29But he is a Jew, which is one inwardly; and circumcision is that of the heart, in the spirit, and not in the letter; whose praise is not of men, but of God.
Colossians 4:5 Walk in wisdom toward them that are without, redeeming the time. 6Let your speech be alway with grace, seasoned with salt, that ye may know how ye ought to answer every man.
Philippians 3:20 For our conversation is in heaven; from whence also we look for the Saviour, the Lord Jesus Christ:
1 John 5:7 For there are three that bear record in heaven, the Father, the Word, and the Holy Ghost: and these three are one.
Acts 4:12 Neither is there salvation in any other: for there is none other name under heaven given among men, whereby we must be saved.
Revelation 22:13 Alpha and Omega, the beginning and the end, the first and the last.
Isaiah 9:7 Of the increase of his government and peace there shall be no end, upon the throne of David, and upon his kingdom, to order it, and to establish it with judgment and with justice from henceforth even for ever. The zeal of the LORD of hosts will perform this.
Ephesians 5:23 For the husband is the head of the wife, even as Christ is the head of the church:
1 Corinthians 12:13 For by one Spirit are we all baptized into one body, whether we be Jews or Gentiles,
Matthew 16:18 and the gates of hell shall not prevail against it.
1 Peter 1:23 Being born again, not of corruptible seed, but of incorruptible, by the word of God, which liveth and abideth for ever. 24For all flesh is as grass, and all the glory of man as the flower of grass. The grass withereth, and the flower thereof falleth away: 25But the word of the Lord endureth for ever. And this is the word which by the gospel is preached unto you.
Romans 10:12 For there is no difference between the Jew and the Greek: for the same Lord over all is rich unto all that call upon him. 13For whosoever shall call upon the name of the Lord shall be saved. 14How then shall they call on him in whom they have not believed? and how shall they believe in him of whom they have not heard? and how shall they hear without a preacher? 15And how shall they preach, except they be sent? as it is written, How beautiful are the feet of them that preach the gospel of peace, and bring glad tidings of good things! 16But they have not all obeyed the gospel. For Esaias saith, Lord, who hath believed our report?
Isaiah 53:1 and to whom is the arm of the LORD revealed? 2For he shall grow up before him as a tender plant, and as a root out of a dry ground: he hath no form nor comeliness; and when we shall see him, there is no beauty that we should desire him. 3He is despised and rejected of men; a man of sorrows, and acquainted with grief: and we hid as it were our faces from him; he was despised, and we esteemed him not. 4Surely he hath borne our griefs, and carried our sorrows: yet we did esteem him stricken, smitten of God, and afflicted. 5But he was wounded for our transgressions, he was bruised for our iniquities: the chastisement of our peace was upon him; and with his stripes we are healed. 6All we like sheep have gone astray; we have turned every one to his own way; and the LORD hath laid on him the iniquity of us all. 7He was oppressed, and he was afflicted, yet he opened not his mouth: he is brought as a lamb to the slaughter, and as a sheep before her shearers is dumb, so he openeth not his mouth. 8He was taken from prison and from judgment: and who shall declare his generation?
Hebrews 4:14 Seeing then that we have a great high priest, that is passed into the heavens, Jesus the Son of God, let us hold fast our profession. 15For we have not an high priest which cannot be touched with the feeling of our infirmities; but was in all points tempted like as we are, yet without sin.
Galatians 6:7 Be not deceived; God is not mocked: for whatsoever a man soweth, that shall he also reap.
Jeremiah 10:1 Hear ye the word which the LORD speaketh unto you, O house of Israel: 2Thus saith the LORD, Learn not the way of the heathen, and be not dismayed at the signs of heaven; for the heathen are dismayed at them. 3For the customs of the people are vain: for one cutteth a tree out of the forest, the work of the hands of the workman, with the axe. 4They deck it with silver and with gold; they fasten it with nails and with hammers, that it move not. 5They are upright as the palm tree, but speak not: they must needs be borne, because they cannot go. Be not afraid of them; for they cannot do evil, neither also is it in them to do good. 6Forasmuch as there is none like unto thee, O LORD; thou art great, and thy name is great in might. 7Who would not fear thee, O King of nations? for to thee doth it appertain: forasmuch as among all the wise men of the nations, and in all their kingdoms, there is none like unto thee.
Psalm 18:46 The LORD liveth; and blessed be my rock; and let the God of my salvation be exalted.
Revelation 5:5 behold, the Lion of the tribe of Juda, the Root of David, hath prevailed to open the book,
Isaiah 11:5 And righteousness shall be the girdle of his loins, and faithfulness the girdle of his reins.
For translaed version of this page click
on country flag
below!