Lion of Juda Ministries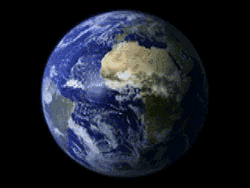 John 3:14 And as Moses lifted up the serpent in the wilderness, even so must the Son of man be lifted up:
Acts 5:31 Him hath God exalted with his right hand to be a Prince and a Saviour, for to give repentance to Israel, and forgiveness of sins.
Hello Believers in Jesus Christ and those that are seeking answers to today's ever changing world! God has given us the answer to all that is happening in this world today! Jesus is the light! Acts 26:18 To open their eyes, and to turn them from darkness to light, and from the power of Satan unto God, that they may receive forgiveness of sins, and inheritance among them which are sanctified by faith that is in me. This page is dedicated to informing those who want to know what is taking place in this World and how it applies to your life, for the Believer and Unbeliever alike. There is only one Truth! Jesus and his Word. Hebrews 12:2 Looking unto Jesus the author and finisher of our faith; The Holy Scriptures have in them th e answers to life's most pressing questions! Proverbs 24:5 A wise man is strong; yea, a man of knowledge increaseth strength. I hope with God's help to increase the knowledge of those that choose to be informed! James 3:17 But The wisdom that is from above is first pure, then peaceable, gentle, and easy to be entreated, full of mercy and good fruits, without partiality, and without hypocrisy. All Glory, Honor, Power and Praise to my Father in Heaven! May God Bless and open your eyes to the way of Truth! Wayne
John 8:32 And ye shall know the truth, and the truth shall make you free.
John 4:44 For Jesus himself testified, that a prophet hath no honour in his own country.
Mark 6:4 A prophet is not without honour, but in his own country, and among his own kin, and in his own house.
James 1:5 If any of you lack wisdom, let him ask of God, that giveth to all men liberally, and upbraideth not; and it shall be given him.
Genesis 1:29 And God said, Behold, I have given you every herb bearing seed, which is upon the face of all the earth, and every tree, in the which is the fruit of a tree yielding seed; to you it shall be for meat.
1 Timothy 4:1-5 Now the Spirit speaketh expressly, that in the latter times some shall depart from the faith, giving heed to seducing spirits, and doctrines of devils; Speaking lies in hypocrisy having their conscience seared with a hot iron; Forbidding to marry, and commanding to abstain from meats, which God hath created to be received with thanksgiving of them which believe and know the truth. For every creature of God is good, and nothing to be refused, if it be received with thanksgiving: For it is sanctified by the word of God and prayer.
2 Timothy 3:16 All scripture is given by inspiration of God, and is profitable for doctrine, for reproof, for correction, for instruction in righteousness: 17That the man of God may be perfect, thoroughly furnished unto all good works.
1 Corinthians 15:57 But thanks be to God, which giveth us the victory through our Lord Jesus Christ.
2 Corinthians 2:14 Now thanks be unto God, which always causeth us to triumph in Christ,
1 Timothy 4:8 For bodily exercise profiteth little: but godliness is profitable unto all things, having promise of the life that now is, and of that which is to come.
Hebrews 12:1 Wherefore seeing we also are compassed about with so great a cloud of witnesses, let us lay aside every weight, and the sin which doth so easily beset us, and let us run with patience the race that is set before us,
Luke 21:19 In your patience possess ye your souls.
Psalm 37:34 Wait on the Lord, and keep his way,
Proverbs 24:19 Fret not thyself because of evil men, neither be thou envious at the wicked:
Psalm 10:2 The wicked in his pride doth persecute the poor:
Matthew 10:36 And a man's foes shall be they of his own household.
John 3:6 That which is born of the flesh is flesh; and that which is born of the Spirit is spirit.
2 Corinthians 3:17 Now the Lord is that Spirit: and where the Spirit of the Lord is, there is liberty.
Genesis 9:3 Every moving thing that liveth shall be meat for you; even as the green herb have I given you all things.
1 John 4:6 We are of God: he that knoweth God heareth us; he that is not of God heareth not us. Hereby know we the spirit of truth, and the spirit of error.
1 John 4:3 And every spirit that confesseth not that Jesus Christ is come in the flesh is not of God: and this is that spirit of antichrist, whereof ye have heard that it should come; and even now already is it in the world.
Colossians 4:5 Walk in wisdom toward them that are without, redeeming the time.
Hebrews 6:10 For God is not unrighteous to forget your work and labour of love, which ye have shewed toward his name, in that ye have ministered to the saints, and do minister.
James 2:23 Abraham believed God, and it was imputed unto him for righteousness: and he was called the Friend of God.
John 15:14 Ye are my friends, if ye do whatsoever I command you.
Proverbs 22:22 Rob not the poor, because he is poor: neither oppress the afflicted in the gate:
Ezekiel 47:12 and the fruit thereof shall be for meat, and the leaf thereof for medicine.
1 John 4:19 We love him, because he first loved us.
Psalm 100:4 Enter into his gates with thanksgiving, and into his courts with praise: be thankful unto him, and bless his name.
Romans 1:16 For I am not ashamed of the gospel of Christ:
Colossians 2:8 Let no man beguile you of your reward in a voluntary humility and worshipping of angels, intruding into those things which he hath not seen, vainly puffed up by his fleshly mind,
Acts 24:16 And herein do I exercise myself, to have always a conscience void to offence toward God, and toward men.
Colossians 4:6 Let your speech be always with grace,
1 Corinthians 15:33 Be not deceived: evil communications corrupt good manners.
Hebrews 12:15 Looking diligently lest any man fail of the grace of God; lest any root of bitterness springing up trouble you, and thereby many be defiled;
Matthew 15:11 Not that which goeth into the mouth defileth a man;
Galatians 3:1 who hath bewitched you, that ye should not obey the truth,
Galatians 4:26 But Jerusalem which is above is free, which is the mother of us all.
Revelation 12:17 And the dragon was wroth with the woman, and went to make war with the remnant of her seed, which keep the commandments of God, and have the testimony of Jesus Christ.
Ephesians 6:11 Put on the whole armour of God, that ye may be able to stand against the wiles of the devil.
2 Corinthians 10:3 For though we walk in the flesh, we do not war after the flesh:
Romans 8:7 Because the carnal mind is enmity against God:
1 Corinthians 2:14 But the natural man receiveth not the things of the Spirit of God: for they are foolishness unto him: neither can he know them, because they are spiritually discerned.
John 14:17 Even the Spirit of truth; whom the world cannot receive, because it seeth him not, neither knoweth him: but ye know him; for he dwelleth with you, and shall be in you.
1 Timothy 4:7 But refuse profane and old wives' fables, and exercise thyself rather unto godliness.
1 Timothy 6:6 But godliness with contentment is great gain.
Philippians 4:19 But my God shall supply all your need according to his riches in glory by Christ Jesus.
Philippians 4:6 Be careful for nothing; but in every thing by prayer and supplication with thanksgiving let your requests be made known unto God.
1 Timothy 6:17 Charge them that are rich in this world, that they be not highminded, nor trust in uncertain riches, but in the living God, who giveth us richly all things to enjoy;
Ephesians 2:8 For by grace are ye saved through faith; and that not of yourselves: it is the gift of God: 9Not of works, lest any man should boast.
Psalm 49:6 They that trust in their wealth, and boast themselves in the multitude of their riches; 7None of them can by any means redeem his brother, nor give to God a ransom for him: 8(For the redemption of their soul is precious, and it ceaseth for ever:) 9That he should still live for ever, and not see corruption.
1 Corinthians 6:20 For ye are bought with a price: therefore glorify God in your body, and in your spirit, which are God's.
Colossians 3:17 And whatsoever ye do in word or deed, do all in the name of the Lord Jesus, giving thanks to God and the Father by him.
Psalm 24:8 Who is this King of glory? The Lord strong and mighty, the Lord mighty in battle.
Psalm 24:10 The Lord of hosts, he is the King of glory.
Jeremiah 9:24 But let him that glorieth glory in this, that he understandeth and knoweth me, that I am the Lord which exercise lovingkindness, judgment, and righteousness, in the earth: for in these things I delight, saith the Lord.
1 Corinthians 1:31 That, according as it is written, He that glorieth, let him glory in the Lord.
1 John 5:4 For whatsoever is born of God overcometh the world:
Luke 9:60 Let the dead bury their dead: but go thou and preach the kingdom of God.
John 6:63 It is the spirit that quickeneth; the flesh profiteth nothing:
Mark 6:4 A prophet is not without honour, but in his own country, and among his own kin, and in his own house.
Romans 2:29 But he is a Jew, which is one inwardly; and circumcision is that of the heart, in the spirit, and not in the letter; whose praise is not of men, but of God.
1 Corinthians 1:26 For ye see your calling, brethren, how that not many wise men after the flesh, not many mighty, not many noble, are called: 27But God hath chosen the foolish things of the world to confound the wise; and God hath chosen the weak things of the world to confound the things which are mighty; 28And base things of the world, and things which are despised, hath God chosen, yea, and things which are not, to bring to nought things that are:
1 Peter 4:14 If ye be reproached for the name of Christ, happy are ye; for the spirit of glory and of God resteth upon you:
Proverbs 15:17 Better is a dinner of herbs where love is, than a stalled ox and hatred therewith.
Romans 5:8 But God commendeth his love toward us, in that, while we were yet sinners, Christ died for us.
John 15:13 Greater love hath no man than this, that a man lay down his life for his friends.
1 John 2:22 Who is a liar but he that denieth that Jesus is the Christ? He is antichrist,
John 2:18 and as ye have heard that antichrist shall come, even now are there many antichrists;
1 John 4:4 Ye are of God, little children, and have overcome them: because greater is he that is in you, than he that is in the world.
Revelation 3:5 He that overcometh, the same shall be clothed in white raiment;
Romans 8:1 There is therefore now no condemnation to them which are in Christ Jesus, who walk not after the flesh, but after the Spirit.
Matthew 5:5 Blessed are the meek:
Isaiah 54:17 No weapon that is formed against thee shall prosper; and every tongue that shall rise against thee in judgment thou shalt condemn. This is the heritage of the servants of the Lord, and their righteousness is of me, saith the Lord.
Timothy 6:12 Fight the good fight of faith,
Ephesians 6:17 And take the helmet of salvation, and the sword of the Spirit, which is the word of God:
2 Corinthians 6:7 By the word of truth, by the power of God, by the armour of righteousness on the right hand and on the left,
Hebrews 4:15 For we have not an high priest which cannot be touched with the feeling of our infirmities; but was in all points tempted like as we are, yet without sin.
Romans 3:4 God forbid: yea, let God be true,
Hebrews 10:35 Cast not away therefore your confidence,
Hebrews 3:6 But Christ as a son over his own house; whose house are we, if we hold fast the confidence and the rejoicing of the hope firm unto the end.
Philippians 3:14 I press toward the mark for the prize of the high calling of God in Christ Jesus.
Luke 9:62 No man, having put his hand to the plough, and looking back, is fit for the kingdom of God.
Hebrews 6:4 For it is impossible for those who were once enlightened, and have tasted of the heavenly gift, and were made partakers of the Holy Ghost, 5And have tasted the good word of God, and the powers of the world to come, 6If they shall fall away, to renew them again unto repentance; seeing they crucify to themselves the Son of God afresh, and put him to an open shame.
Hebrews 6:9 But, beloved, we are persuaded better things of you, and things that accompany salvation,
Hebrews 2:14 Forasmuch then as the children are partakers of flesh and blood, he also himself likewise took part of the same; that through death he might destroy him that had the power of death, that is, the devil; 15And deliver them who through fear of death were all their lifetime subject to bondage.
John 8:36 If the Son therefore shall make you free, ye shall be free indeed.
Romans 14:8 For whether we live, we live unto the Lord; and whether we die, we die unto the Lord: whether we live therefore, or die, we are the Lord's.
Acts 17:28 For in him we live, and move, and have our being;
Philippians 2:13 For it is God which worketh in you both to will and to do of his good pleasure.
Matthew 25:40 And the King shall answer and say unto them, Verily I say unto you, Inasmuch as ye have done it unto one of the least of these my brethren, ye have done it unto me.
Romans 14:17 For the kingdom of God is not meat and drink; but righteousness, and peace, and joy in the Holy Ghost.
Psalm 100:2 Serve the Lord with gladness: come before his presence with singing.
Psalm 149:1 Praise ye the Lord. Sing unto the Lord a new song, and his praise in the congregation of saints.
Psalm 32:11 Be glad in the Lord, and rejoice, ye righteous: and shout for joy, all ye that are upright in heart.
Hebrews 6:7 For the earth which drinketh in the rain that cometh oft upon it, and bringeth forth herbs meet for them by whom it is dressed, receiveth blessing from God:
Ezekiel 34:29 And I will raise up for them a plant of renown,
Romans 11:29 For the gifts and calling of God are without repentance.
Ephesians 1:13 In whom ye also trusted, after that ye heard the word of truth, the gospel of your salvation: in whom also after that ye believed, ye were sealed with that holy Spirit of promise,
John 14:26 But the Comforter, which is the Holy Ghost, whom the Father will send in my name, he shall teach you all things,
1 John 2:27 But the anointing which ye have received of him abideth in you, and ye need not that any man teach you: but as the same anointing teacheth you of all things, and is truth, and is no lie, and even as it hath taught you, ye shall abide in him.
Isaiah 9:6 Wonderful, Counsellor, The mighty God, The everlasting Father, The Prince of Peace.
2 Peter 3:18 But grow in grace, and in the knowledge of our Lord and Saviour Jesus Christ. To him be glory both now and for ever. Amen.
Revelation 15:2 And I saw as it were a sea of glass mingled with fire: and them that had gotten the victory over the beast, and over his image, and over his mark, and over the number of his name, stand on the sea of glass,
1 John 5:5 Who is he that overcometh the world, but he that believeth that Jesus is the Son of God?
John 1:14 And the Word was made flesh, and dwelt among us, (and we beheld his glory, the glory as of the only begotten of the Father,) full of grace and truth.
Revelation 22:4 And they shall see his face; and his name shall be in their foreheads.
1 Corinthians 2:16 For who hath known the mind of the Lord, that he may instruct him? but we have the mind of Christ.
Romans 12:2 And be not conformed to this world: but be ye transformed by the renewing of your mind, that ye may prove what is that good, and acceptable, and perfect, will of God.
Revelation 22:2 and the leaves of the tree were for the healing of the nations.
John 10:27 My sheep hear my voice, and I know them, and they follow me:
Psalm 103:20 ye his angels, that excel in strength, that do his commandments, hearkening unto the voice of his word.
Hebrews 13:8 Jesus Christ the same yesterday, and to day, and for ever.
Psalm 51:10 Create in me a clean heart, O God; and renew a right spirit within me.
Luke 6:27 But I say unto you which hear, Love your enemies, do good to them which hate you,
Ephesians 4:31 Let all bitterness, and wrath, and anger, and clamour, and evil speaking, be put away from you, with all malice:
1 Peter 2:1 Wherefore laying aside all malice, and all guile, and hypocrisies, and envies, and all evil speakings, 2As newborn babes, desire the sincere milk of the word, that ye may grow thereby: 3If so be ye have tasted that the Lord is gracious.
Zechariah 12:10 And I will pour upon the house of David, and upon the inhabitants of Jerusalem, the spirit of grace and of supplications:
Psalm 19:9 The fear of the Lord is clean, enduring for ever:
2 Corinthians 7:1 Having therefore these promises, dearly beloved, let us cleanse ourselves from all filthiness of the flesh and spirit, perfecting holiness in the fear of God.
Hebrews 10:31 It is a fearful thing to fall into the hands of the living God.
Romans 8:27 And he that searcheth the hearts knoweth what is the mind of the Spirit, because he maketh intercession for the saints according to the will of God.
2 Corinthians 2:15 For we are unto God a sweet savour of Christ, in them that are saved, and in them that perish: 16To the one we are the savour of death unto death; and to the other the savour of life unto life. And who is sufficient for these things? 17For we are not as many, which corrupt the word of God: but as of sincerity, but as of God, in the sight of God speak we in Christ.
James 3:14 But if ye have bitter envying and strife in your hearts, glory not, and lie not against the truth. 15This wisdom descendeth not from above, but is earthly, sensual, devilish. 16For where envying and strife is, there is confusion and every evil work. 17But the wisdom that is from above is first pure, then peaceable, gentle, and easy to be intreated, full of mercy and good fruits, without partiality, and without hypocrisy. 18And the fruit of righteousness is sown in peace of them that make peace.
Matthew 7:16 Ye shall know them by their fruits.
Psalm 137:6 If I do not remember thee, let my tongue cleave to the roof of my mouth; if I prefer not Jerusalem above my chief joy.
Matthew 5:9 Blessed are the peacemakers: for they shall be called the children of God.
Hebrews 12:14 Follow peace with all men, and holiness, without which no man shall see the Lord:
James 1:22 But be ye doers of the word, and not hearers only, deceiving your own selves.
2 Corinthians 3:18 But we all, with open face beholding as in a glass the glory of the Lord, are changed into the same image from glory to glory, even as by the Spirit of the Lord.
Matthew 5:14 Ye are the light of the world. A city that is set on an hill cannot be hid.
1 Corinthians 2:12 Now we have received, not the spirit of the world, but the spirit which is of God; that we might know the things that are freely given to us of God.
Daniel 7:18 But the saints of the most High shall take the kingdom, and possess the kingdom for ever, even for ever and ever.
1 Timothy 4:4 For every creature of God is good, and nothing to be refused, if it be received with thanksgiving:
Psalm 21:8 Thine hand shall find out all thine enemies: thy right hand shall find out those that hate thee.
1 Corinthians 4:12 being reviled, we bless; being persecuted, we suffer it:
Isaiah 9:5 For every battle of the warrior is with confused noise, and garments rolled in blood; but this shall be with burning and fuel of fire.
Jeremiah 23:29 Is not my word like as a fire? saith the Lord;
Psalm 48:1 Great is the LORD, and greatly to be praised in the city of our God, in the mountain of his holiness. 2Beautiful for situation, the joy of the whole earth, is mount Zion, on the sides of the north, the city of the great King.
Psalm 95:3 For the Lord is a great God, and a great King above all gods.
Psalm 117:2 For his merciful kindness is great toward us: and the truth of the Lord endureth for ever. Praise ye the Lord.
Revelation 5:5 behold, the Lion of the tribe of Juda, the Root of David, hath prevailed to open the book,
Isaiah 11:5 And righteousness shall be the girdle of his loins, and faithfulness the girdle of his reins.
For translaed version of this page click
on country flag
below!