Lion of Juda Ministries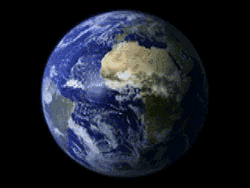 John 3:14 And as Moses lifted up the serpent in the wilderness, even so must the Son of man be lifted up:
Acts 5:31 Him hath God exalted with his right hand to be a Prince and a Saviour, for to give repentance to Israel, and forgivglasseness of sins.
Hello Believers in Jesus Christ and those that are seeking answers to today's ever changing world! God has given us the answer to all that is happening in this world today! Jesus is the light! Acts 26:18 To open their eyes, and to turn them from darkness to light, and from the power of Satan unto God, that they may receive forgiveness of sins, and inheritance among them which are sanctified by faith that is in me. This page is dedicated to informing those who want to know what is taking place in this World and how it applies to your life, for the Believer and Unbeliever alike. There is only one Truth! Jesus and his Word. Hebrews 12:2 Looking unto Jesus the author and finisher of our faith; The Holy Scriptures have in them th e answers to life's most pressing questions! Proverbs 24:5 A wise man is strong; yea, a man of knowledge increaseth strength. I hope with God's help to increase the knowledge of those that choose to be informed! James 3:17 But The wisdom that is from above is first pure, then peaceable, gentle, and easy to be entreated, full of mercy and good fruits, without partiality, and without hypocrisy. All Glory, Honor, Power and Praise to my Father in Heaven! May God Bless and open your eyes to the way of Truth! Wayne
John 8:32 And ye shall know the truth, and the truth shall make you free.
John 4:44 For Jesus himself testified, that a prophet hath no honour in his own country.
Mark 6:4 A prophet is not without honour, but in his own country, and among his own kin, and in his own house.
James 1:5 If any of you lack wisdom, let him ask of God, that giveth to all men liberally, and upbraideth not; and it shall be given him.
Genesis 1:29 And God said, Behold, I have given you every herb bearing seed, which is upon the face of all the earth, and every tree, in the which is the fruit of a tree yielding seed; to you it shall be for meat.
1 Timothy 4:1-5 Now the Spirit speaketh expressly, that in the latter times some shall depart from the faith, giving heed to seducing spirits, and doctrines of devils; Speaking lies in hypocrisy having their conscience seared with a hot iron; Forbidding to marry, and commanding to abstain from meats, which God hath created to be received with thanksgiving of them which believe and know the truth. For every creature of God is good, and nothing to be refused, if it be received with thanksgiving: For it is sanctified by the word of God and prayer.
2 Timothy 3:16 All scripture is given by inspiration of God, and is profitable for doctrine, for reproof, for correction, for instruction in righteousness: 17That the man of God may be perfect, thoroughly furnished unto all good works.
1 Corinthians 15:57 But thanks be to God, which giveth us the victory through our Lord Jesus Christ.
Isaiah 12:4 And in that day shall ye say, Praise the Lord, call upon his name, declare his doings among the people, make mention that his name is exalted.
Psalm 46:10 Be still, and know that I am God: I will be exalted among the heathen, I will be exalted in the earth.
Genesis 9:3 Every moving thing that liveth shall be meat for you; even as the green herb have I given you all things.
Ezekiel 47:12 and the fruit thereof shall be for meat, and the leaf thereof for medicine.
Psalm 23:5 Thou preparest a table before me in the presence of mine enemies:
Matthew 7:21 Not every one that saith unto me, Lord, Lord, shall enter into the kingdom of heaven; but he that doeth the will of my Father which is in heaven.
Matthew 3:35 For whosoever shall do the will of my Father which is in heaven, the same is my brother, and sister, and mother.
John 6:63 It is the spirit that quickeneth; the flesh profiteth nothing:
Galatians 6:8 For he that soweth to his flesh shall of the flesh reap corruption; but he that soweth to the Spirit shall of the Spirit reap life everlasting.
John 3:7 Marvel not that I said unto thee, Ye must be born again.
1 Peter 1:23 Being born again, not of corruptible seed, but of incorruptible, by the word of God, which liveth and abideth for ever.
Ephesians 1:18 The eyes of your understanding being enlightened; that ye may know what is the hope of his calling, and what the riches of the glory of his inheritance in the saints,
Matthew 5:15 Neither do men light a candle, and put it under a bushel, but on a candlestick; and it giveth light unto all that are in the house.
Ephesians 2:19 Now therefore ye are no more strangers and foreigners, but fellowcitizens with the saints, and of the household of God;
Hebrews 11:16 a better country,
Psalm119:105 Thy word is a lamp unto my feet, and a light unto my path.
Luke 1:79 To give light to them that sit in darkness and in the shadow of death, to guide our feet into the way of peace.
James 3:18 And the fruit of righteousness is sown in peace of them that make peace.
Psalm 85:8 I will hear what God the Lord will speak: for he will speak peace unto his people, and to his saints:
Isaiah 42:4 He shall not fail nor be discouraged, till he have set judgment in the earth: and the isles shall wait for his law.
Psalm 119:165 Great peace have they which love thy law:
John 14:27 Peace I leave with you, my peace I give unto you:
Colossians 3:15 And let the peace of God rule in your hearts, to the which also ye are called in one body; and be ye thankful.
Revelation 22:2 and the leaves of the tree were for the healing of the nations. 3And there shall be no more curse:
1 Timothy 4:1 Now the Spirit speaketh expressly, that in the latter times some shall depart from the faith, giving heed to seducing spirits, and doctrines of devils; 2Speaking lies in hypocrisy; having their conscience seared with a hot iron;
Isaiah 10:1 Woe unto them that decree unrighteous decrees, and that write grievousness which they have prescribed;
Romans 1:18 For the wrath of God is revealed from heaven against all ungodliness and unrighteousness of men, who hold the truth in unrighteousness;
1 Corinthians 6:9 Know ye not that the unrighteous shall not inherit the kingdom of God? Be not deceived:
Colossians 2:18 Let no man beguile you of your reward in a voluntary humility and worshipping of angels, intruding into those things which he hath not seen, vainly puffed up by his fleshly mind, 19And not holding the Head, from which all the body by joints and bands having nourishment ministered, and knit together, increaseth with the increase of God. 20Wherefore if ye be dead with Christ from the rudiments of the world, why, as though living in the world, are ye subject to ordinances, 21(Touch not; taste not; handle not; 22Which all are to perish with the using;) after the commandments and doctrines of men? 23Which things have indeed a shew of wisdom in will worship, and humility, and neglecting of the body; not in any honour to the satisfying of the flesh.
1 Timothy 4:4 For every creature of God is good, and nothing to be refused, if it be received with thanksgiving: 5For it is sanctified by the word of God and prayer. 6If thou put the brethren in remembrance of these things, thou shalt be a good minister of Jesus Christ, nourished up in the words of faith and of good doctrine, whereunto thou hast attained. 7But refuse profane and old wives' fables, and exercise thyself rather unto godliness. 8For bodily exercise profiteth little: but godliness is profitable unto all things, having promise of the life that now is, and of that which is to come.
Daniel 7:18 But the saints of the most High shall take the kingdom, and possess the kingdom for ever, even for ever and ever.
Matthew 5:5 Blessed are the meek:
Psalm 25:9 The meek will he guide in judgment: and the meek will he teach his way.
Proverbs 1:5 A wise man will hear, and will increase learning; and a man of understanding shall attain unto wise counsels:
Matthew 7:24 Therefore whosoever heareth these sayings of mine, and doeth them, I will liken him unto a wise man, which built his house upon a rock:
1 Peter 2:5 Ye also, as lively stones, are built up a spiritual house, an holy priesthood, to offer up spiritual sacrifices, acceptable to God by Jesus Christ.
Acts 17:28 For in him we live, and move, and have our being;
Revelation 15:2 And I saw as it were a sea of glass mingled with fire: and them that had gotten the victory over the beast, and over his image, and over his mark, and over the number of his name, stand on the sea of glass,
Revelation 21:8 But the fearful, and unbelieving, and the abominable, and murderers, and whoremongers, and sorcerers, and idolaters, and all liars, shall have their part in the lake which burneth with fire and brimstone: which is the second death.
1 Peter 2:6 Wherefore also it is contained in the scripture, Behold, I lay in Sion a chief corner stone, elect, precious: and he that believeth on him shall not be confounded. 7Unto you therefore which believe he is precious: but unto them which be disobedient, the stone which the builders disallowed, the same is made the head of the corner, 8And a stone of stumbling, and a rock of offence, even to them which stumble at the word, being disobedient: whereunto also they were appointed.
Matthew 10:16 be ye therefore wise as serpents, and harmless as doves.
Revelation 3:5 He that overcometh, the same shall be clothed in white raiment;
Psalm 103:20 Bless the Lord, ye his angels, that excel in strength, that do his commandments, hearkening unto the voice of his word.
Isaiah 9:7 Of the increase of his government and peace there shall be no end,
Romans 14:17 For the kingdom of God is not meat and drink; but righteousness, and peace, and joy in the Holy Ghost.
Matthew 6:33 But seek ye first the kingdom of God, and his righteousness;
Colossians 3:1 If ye then be risen with Christ, seek those things which are above, where Christ sitteth on the right hand of God.
Job 16:19 Also now, behold, my witness is in heaven, and my record is on high.
1 John 5:7 For there are three that bear record in heaven, the Father, the Word, and the Holy Ghost: and these three are one.
1 John 5:9 If we receive the witness of men, the witness of God is greater:
Romans 1:9 For God is my witness, whom I serve with my spirit in the gospel of his Son,
Ephesians 1:13 In whom ye also trusted, after that ye heard the word of truth, the gospel of your salvation: in whom also after that ye believed, ye were sealed with that holy Spirit of promise,
1 John 2:27 But the anointing which ye have received of him abideth in you,
Psalm 100:4 Enter into his gates with thanksgiving, and into his courts with praise: be thankful unto him, and bless his name.
Matthew 15:11 Not that which goeth into the mouth defileth a man;
Galatians 1:9 As we said before, so say I now again, If any man preach any other gospel unto you than that ye have received, let him be accursed. 10For do I now persuade men, or God? or do I seek to please men? for if I yet pleased men, I should not be the servant of Christ.
Matthew 10:28 And fear not them which kill the body, but are not able to kill the soul:
1 Corinthians 9:16 yea, woe is unto me, if I preach not the gospel!
Acts 10:36 The word which God sent unto the children of Israel,
1 Corinthians 1:18 For the preaching of the cross is to them that perish foolishness; but unto us which are saved it is the power of God.
Galatians 6:15 For in Christ Jesus neither circumcision availeth any thing, nor uncircumcision, but a new creature. 16And as many as walk according to this rule, peace be on them, and mercy, and upon the Israel of God.
Ephesians 5:8 For ye were sometimes darkness, but now are ye light in the Lord: walk as children of light:
Hebrews 12:13 And make straight paths for your feet, lest that which is lame be turned out of the way;
Proverbs 4:25 Let thine eyes look right on, and let thine eyelids look straight before thee.
Psalm 5:8 Lead me, O Lord, in thy righteousness because of mine enemies; make thy way straight before my face.
Luke 13:24 Strive to enter in at the strait gate:
Matthew 7:14 Because strait is the gate, and narrow is the way, which leadeth unto life,
Romans 12:2 And be not conformed to this world: but be ye transformed by the renewing of your mind, that ye may prove what is that good, and acceptable, and perfect, will of God.
Revelation 17:14 and they that are with him are called, and chosen, and faithful.
Luke 16:10 He that is faithful in that which is least is faithful also in much:
Jeremiah 23:28 The prophet that hath a dream, let him tell a dream; and he that hath my word, let him speak my word faithfully.
1 Timothy 1:12 And I thank Christ Jesus our Lord, who hath enabled me, for that he counted me faithful, putting me into the ministry;
Proverbs 28:20 A faithful man shall abound with blessings:
Isaiah 1:26 afterward thou shalt be called, The city of righteousness, the faithful city.
Matthew 5:14 Ye are the light of the world. A city that is set on an hill cannot be hid.
1 Corinthians 13:4 Charity suffereth long, and is kind; charity envieth not; charity vaunteth not itself, is not puffed up, 5Doth not behave itself unseemly, seeketh not her own, is not easily provoked, thinketh no evil; 6Rejoiceth not in iniquity, but rejoiceth in the truth; 7Beareth all things, believeth all things, hopeth all things, endureth all things.
Psalm 18:28 For thou wilt light my candle: the Lord my God will enlighten my darkness.
Hebrews 6:4 For it is impossible for those who were once enlightened, and have tasted of the heavenly gift, and were made partakers of the Holy Ghost, 5And have tasted the good word of God, and the powers of the world to come, 6If they shall fall away, to renew them again unto repentance; seeing they crucify to themselves the Son of God afresh, and put him to an open shame. 7For the earth which drinketh in the rain that cometh oft upon it, and bringeth forth herbs meet for them by whom it is dressed, receiveth blessing from God: 8But that which beareth thorns and briers is rejected, and is nigh unto cursing; whose end is to be burned. 9But, beloved, we are persuaded better things of you, and things that accompany salvation, though we thus speak. 10For God is not unrighteous to forget your work and labour of love, which ye have shewed toward his name, in that ye have ministered to the saints, and do minister.
Isaiah 52:7 How beautiful upon the mountains are the feet of him that bringeth good tidings, that publisheth peace; that bringeth good tidings of good, that publisheth salvation; that saith unto Zion, Thy God reigneth!
Romans 15:2 Let every one of us please his neighbour for his good to edification.
1 Corinthians 14:3 But he that prophesieth speaketh unto men to edification, and exhortation, and comfort.
Revelation 5:5 behold, the Lion of the tribe of Juda, the Root of David, hath prevailed to open the book,
Isaiah 11:5 And righteousness shall be the girdle of his loins, and faithfulness the girdle of his reins.
For translaed version of this page click
on country flag
below!